ShenZhen Necom Telecommunication Technologies Co,.ltd

Shenzhen Necom Telecommunication Technologies Co. Limited is a professional corp. and legal person authorized by National Security Agency and Ministry of Information Technology and Telecommunications and has the authority to sign agreement withthe foreign employers in intermediary of laborers and trainees .
Shenzhen Necom Telecommunication Technologies Co. Limited established in 2006. ,dedicated to providing innovative and costeffective solutions to RF Signal Solutions experienced by different technologies around the world.
Our important partners: I-Venture Limited
We have an agreement entitled I-Venture Limited to do the following:
1) Resell or distribute Prison Jammers and associated accessories and all other security products manufactured by Shenzhen Necom Telecommunication Technologies Co. Limited in Bangladesh to end users within that territory.
2) Bid, negotiate and conclude a contract with the Department of Prisons, Government of People's Republic of Bangladesh, and/or Office of the Modernization of Prisons Security, and/or any other Government and Non-Government Organisations in Bangladesh.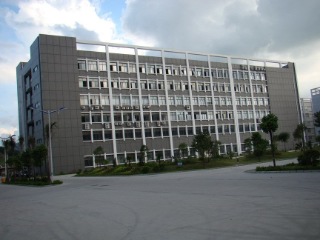 Our factory and head office are located in Shenzhen. Our mainproducts include :GSM/CDMA /DCS/3G/WCDMA/TD-SCDMA/CDMA2000EV-Do Repeater and Indoor Signal Booster: Repeater covers BTS, Fiber Optical Repeater, Frequency Shift Repeater, Frequency Selective Repeater, Wide Band Repeater, Trunk Repeater and indoor signal booster for GSM/CDMA /DCS/PCS/PHS/3G series. .Mobile phone jammer,wireless RF signal detectors and jammer satellite GPS (radio communication, military GPS Jammer, wireless communication Jammer,cellular NMT/CDMA Jammer, walky-talky TETRA Jammer, RKE, TPMS, FM radios Jammer, radio Remote control airplanes Jammer, wireless toys Jammer, cordless analog phones Jammer, intelligent cell phone jammers, mobile phone signal isolators, cellular jammers, cellular phone jammers, cell phone blockers, mobile phone jammers And Other accessories, such as: Antenna, Attenuator, Load, Mixer, Combiner,Power splitter and coupler etc. such as antenna, connector etc. Areavailable at customers'' requests All of our products have attained CE and FCC certifications and CMA Certification issued by the Public Security Ministry of China.
With reliable quality, competitive prices and innovative designs,our products sell well in both domestic and global markets
We welcome customers from worldwide to contact us for more details,which we hope to find cooperation opportunities. It is our principle that Quality is first, Service is the second. Our products are one-year guarantee.
Thank you for visiting us and It would be an honor to serve you.
Also, OEM is welcome.